best wood WALL 180 pre-plastered
Pre-plastered wood fibre insulation board
The pre-rendered WALL 180 is a pressure-resistant wood fibre insulation board pre-rendered with adhesive and reinforcing mortar (UP) for installation on full-surface and load-bearing solid wood substrates. It should be fixed with the help of broad back staples. 
Advantages:
Part of the under plaster layer of approx. 4 mm as groove structure already applied in the factory
conforms to approval in best wood ETICS
can be exposed to weather for up to 5 months
Time saving: no tooth filling on the construction site, no drying time required
saves set-up and working time on the construction site
high-quality: uniform layer thickness, due to machine application
Reinforcement fabric with security in the right place
easy to cut and install
prevents lignin from bleeding through
excellent thermal conductivity value
good heat protection in summer and optimal thermal insulation in winter
improves sound insulation: wood fibre insulation boards are very good sound insulators, the higher the raw density the better the sound insulating effect
hydrophobic throughout
open to diffusion and therefore moisture regulating
easy installation - secured by our processing guidelines ETICS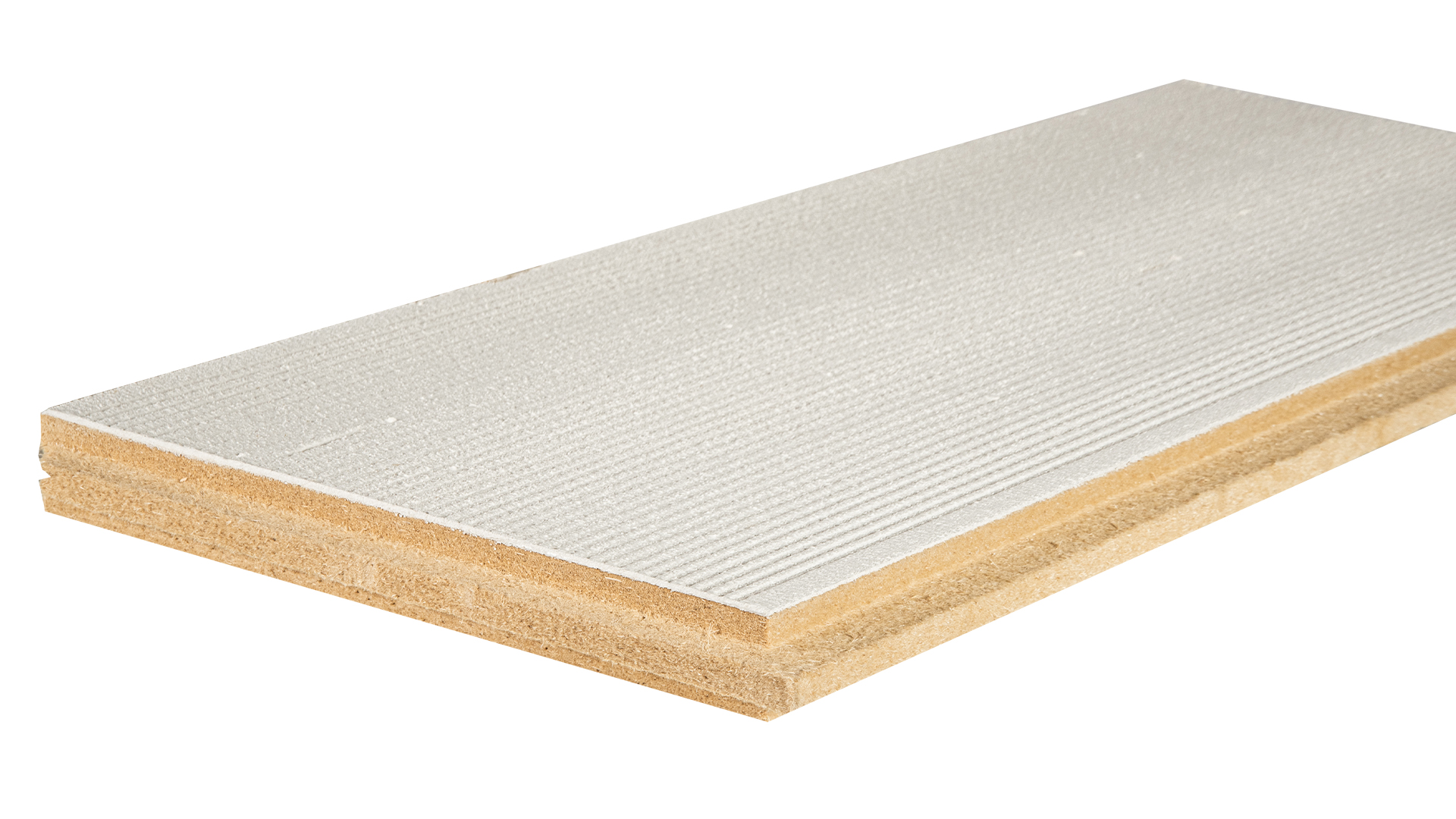 0.043 [W/mK]

Nominal value of thermal conductivity λD according to DIN EN 13171

0.043 [W/mK]

Declared thermal conductivity λD according to

0.045 [W/mK]

Rated value of thermal conductivity λB according to DIN 4108-4

180 [kg/m³]

Density
Interior and exterior masonry and solid wood walls
Can be plastered directly
Fields of application according to DIN 4108-10
DEO-ds, WAB-ds, WAP-zh, WZ, WH, WI-zg, WTR
Design

Tongue and groove

Square edge (reveal board)
Format (mm)

580 x 1500

580 x 2000

600 x 1500

600 x 2000

20

40

60

80

100

120

140

160

Thickness (mm)
| | |
| --- | --- |
| Denomination of insulation board | WF-EN 13171-T5-DS(70,-)3-CS(10\Y)150-TR30-WS1,0-MU3-AFr100 |
| Standard | EN13171 |
| ETA/design approval | ETA-16/0997; aBG Z-33.84-1674 |
| Density | 180 [kg/m³] |
| Nominal value of thermal conductivity λD | 0.043 [W/(mK)] |
| Rated value of thermal conductivity λB | 0.045 [W/(mK)] |
| Reaction to fire according to DIN EN 13501-1 | E |
| Construction material class according to DIN 4102-1 | B2 |
| Full declaration | Wood fibers, PMDI gluing, paraffin |
| Production process | Dry process |
| Compressive stress at 10% compression | ≥ 150 [kPa] |
| Tensile strength perpendicular to the plane of the board | ≥ 30 [kPa] |
| Modulus of elasticity E(d) | ≥ 2,5 [N/mm2] |
| Water vapor diffusion resistance μ | 3 |
| Linear flow resistance | > 100 [kPa·s/m²] |
| Short time water absorption | < 1.0 [kg/m²] |
| Specific heat capacity | 2100 [J/(kgK)] |
| Waste code according to AVV | 030105, 170201 |
Simple cutting and installation
The pre-plastered WALL 140/180 boards are cut to size using cutting equipment such as hand-held circular saws and sliding table saws with hard-metal blades.The fixation of the best wood WALL 140/180 is carried out using of broad back staples or alternatively with the screw-in anchor H35.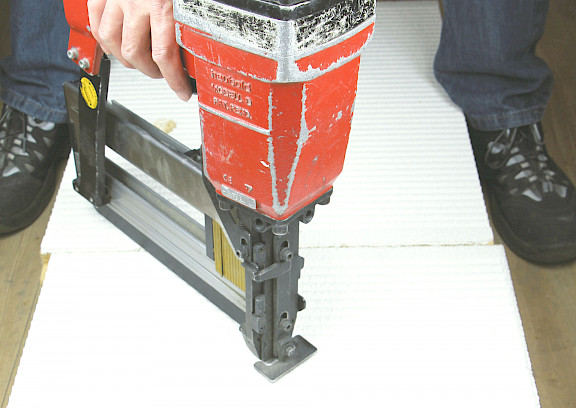 Economy of time
One working step on the building site can be omitted, since there is no further need to put the notched plaster onto the board
No drying time since the board already comes pre-plastered
Saves set-up and working time on the building site
An outdoor exposure of up to 5 months is possible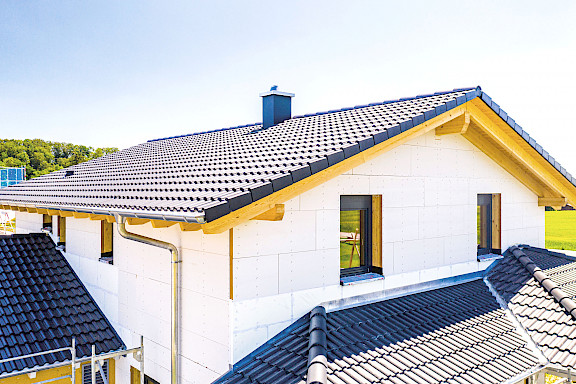 High quality
Thanks to the machinery coating, the whole layer has the same thickness
This assures that the reinforcement fabric is fixed at the right place in the second step
Avoids the penetration of lignin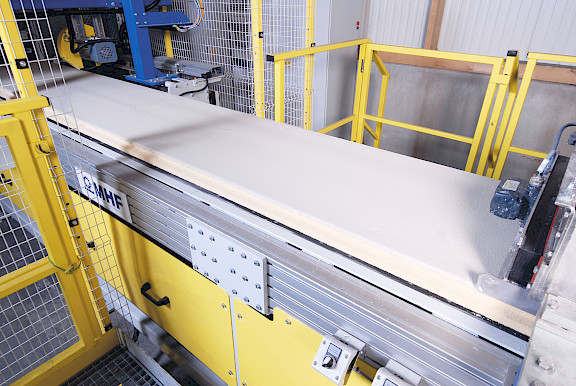 Here you will find popular accessories for this product.
Here you will find everything that is right and good for working and processing our insulation products.