The future is built on wood
Corporate development
(Continue) writing success stories
The beginnings were in Eberhardzell, more precisely in Kappel in 1911. This is where the master carpenter Ferdinand Schneider founded the Schneider sawmill. Only the view is picturesque here, because from the very first hour, work was carried out continuously with wood and on the future of the company. 110 years later, around 500 employees at three locations are working for environmentally friendly building materials made of wood.
The expansion
Our new location in Messkirch (Germany)
Quality, customer orientation and, above all, environmentally friendly building materials are becoming increasingly popular - and our timber plant is growing with it. For this to succeed, we need space, which we have found at our new location in Messkirch. In the Nördlicher Bodensee industrial park, we are investing a total of 100 million euros on an area of eight hectares. The result is production with a closed value chain, as has already proven itself in Eberhardzell.
Milestones in our history
That best wood SCHNEIDER is where it is today is no coincidence. Numerous milestones mark the path to today's success, which you can discover here.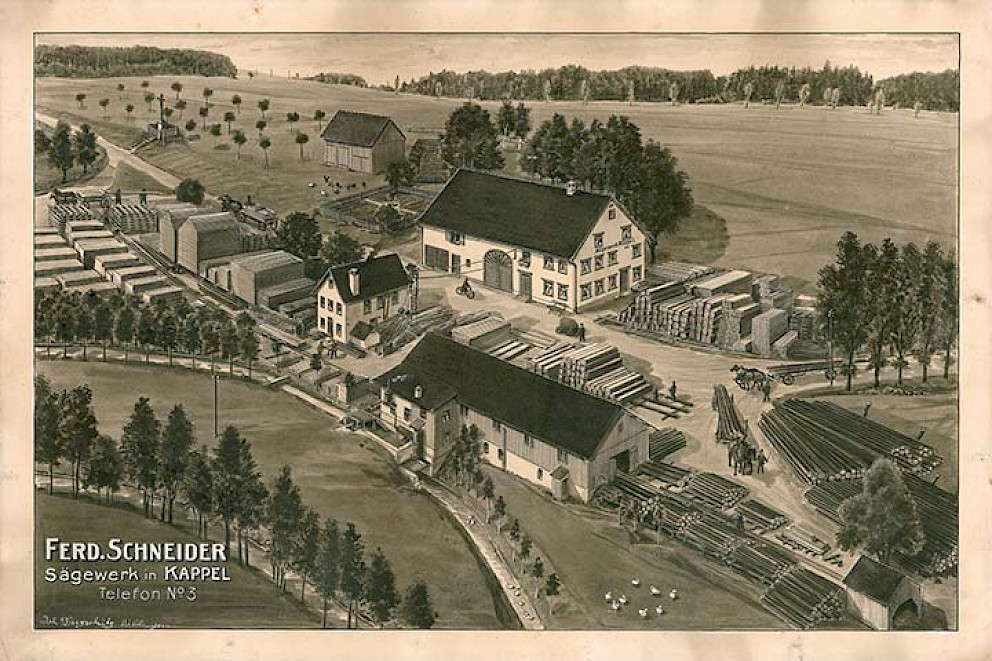 The master carpenter Ferdinand Schneider founds the sawmill in Kappel.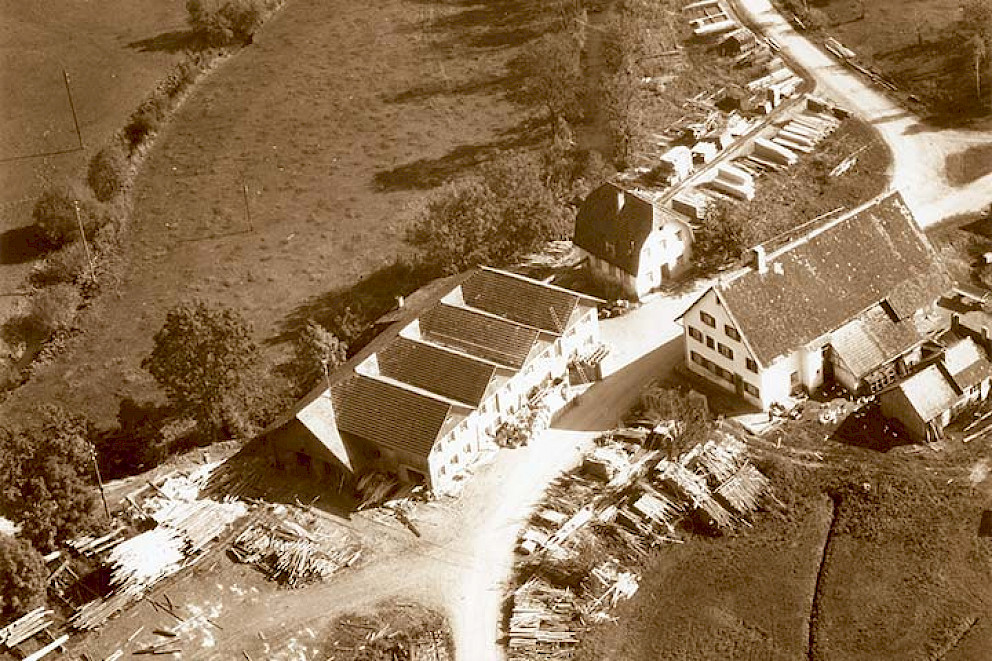 Takeover of the company by Gebhard Schneider. Expansion of production to include the manufacture of butter and cheese crates and, in later years, the manufacture of Almglocke bottle crates, beer and beverage crates.
After the death of Gebhard Schneider senior on 22 July, his son Gebhard takes over the company. Crate production is switched to folding crates for lettuce, vegetables and fruit. A pallet production is added.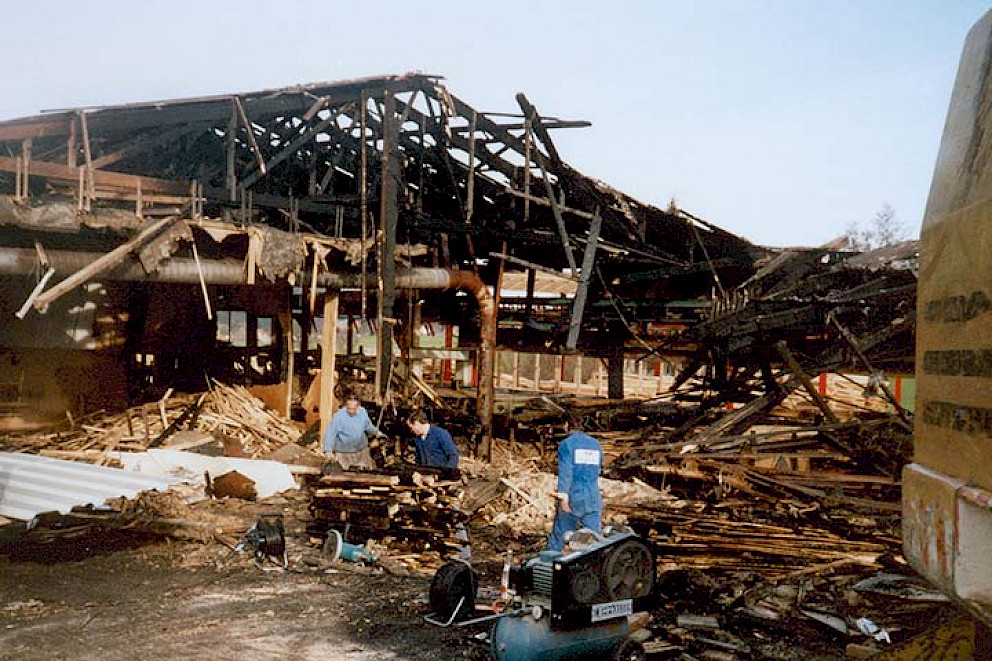 On 30 September, the sawmill burns down completely.
During the reconstruction period, Gebhard Schneider suffers a fatal accident on 7 October, leaving behind his wife and seven children. Mrs Auguste Schneider continues the pallet production alone.
After completing his apprenticeship as a sawyer, the eldest son Ferdinand begins to rebuild the sawmill. Later, the younger brothers Robert and Hans-Peter also join the business after completing their apprenticeships as carpenters and joiners.
Foundation of Gebrüder Schneider GmbH. Installation of a modern wood chipping line and construction of drying chambers.
The new plants for solid structural timber and the planing mill are put into operation.
Structure of the glulam production for glulam, Duo- and Trio-Balken®.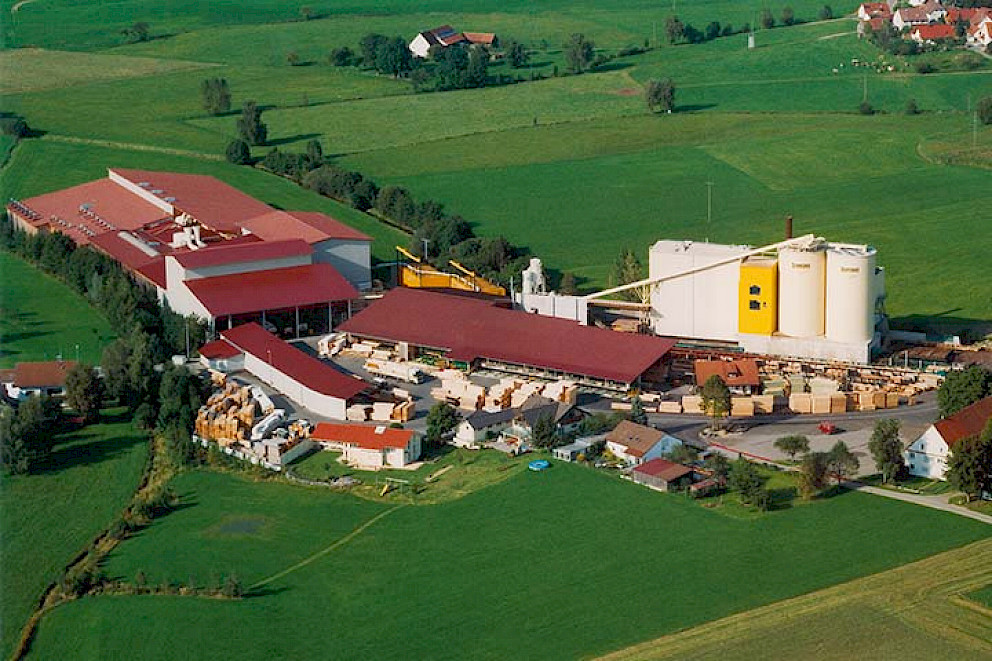 Commissioning of the biomass cogeneration plant biopower SKW. 8 MW of electricity and 28 MW of heat are generated from waste wood and residual wood from the timber mill.
Expansion of the glulam plant by another production line. Construction of a high rack. Commissioning of an automatic loading station.
Move into the new office building in summer.
Construction of new continuous drying chambers.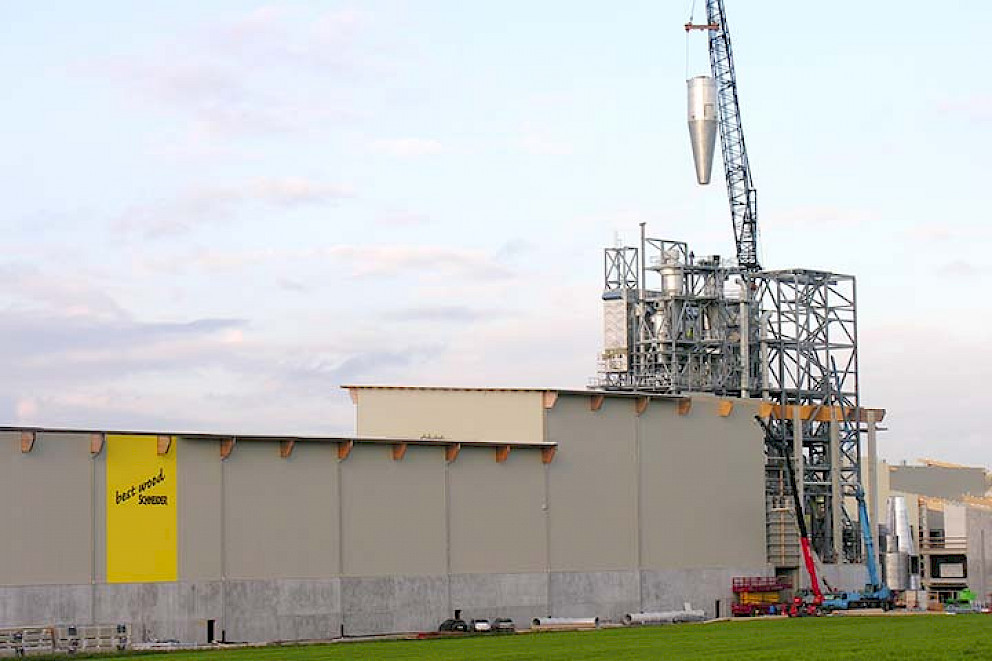 Start of construction of a production plant for wood fibre insulation boards.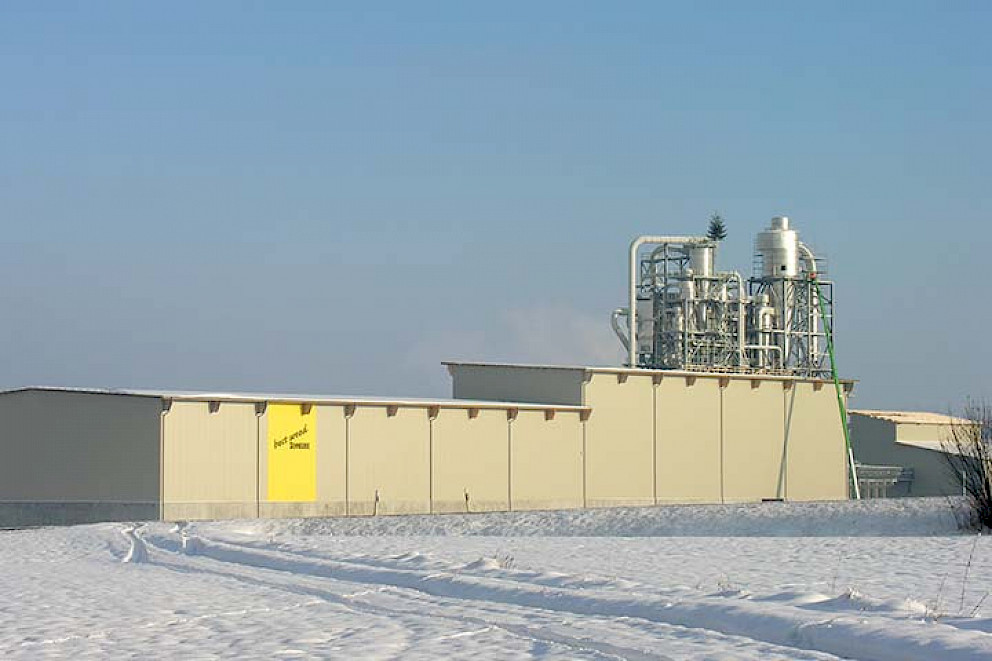 Commissioning of the new production plant for wood fibre insulation boards, closing the circle of energy-efficient production. The first board comes out of the plant on 3 February 2011.
Construction of a new high-bay warehouse.
Completion of the high-bay warehouse with 10,000 pallet spaces. All wood fibre insulation boards are now available for immediate delivery.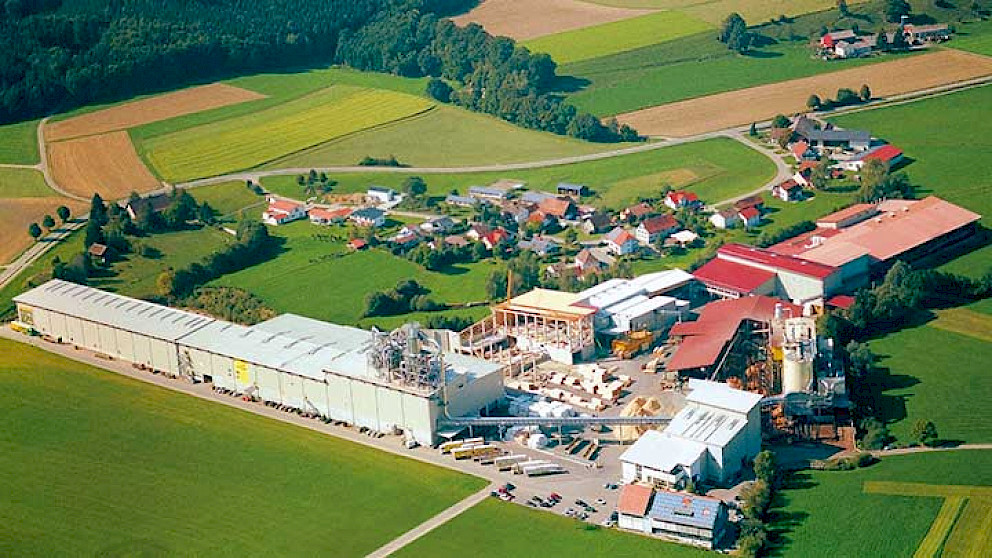 New construction of a loading station.
New construction of a commission warehouse and a plant for wood fibre blow-in insulation.
Commissioning of the production plant for glulam ceiling elements with connected joinery plant and glazing line for mineral paint application.
Commissioning of the production plant for cross laminated timber/CLT and hollow box elements (CLT BOX).
Commissioning of a second paint line in Eberhardzell.
Commissioning of new pellet plant incl. launch of best wood PELLETS online shop.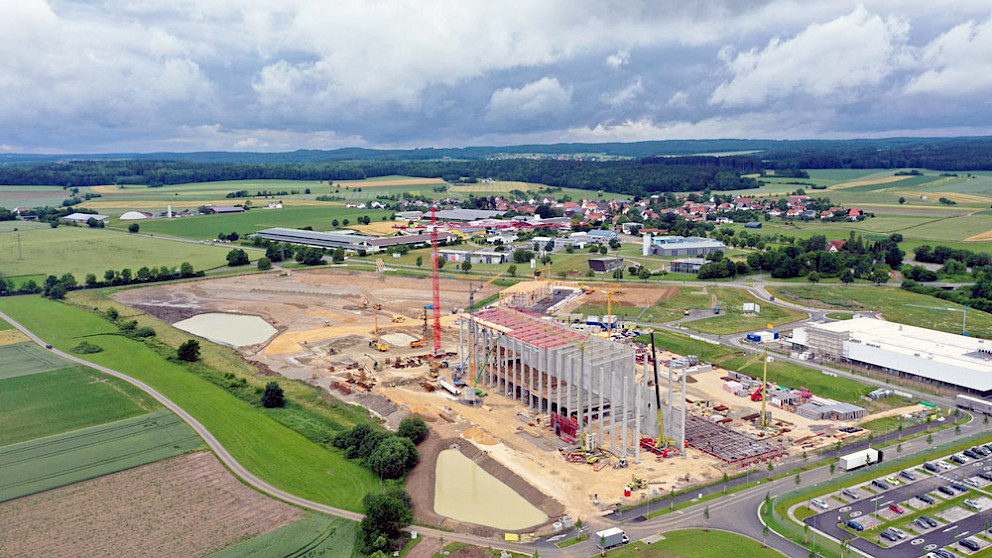 Start of construction of a new production site in Messkirch (Germany) with sawmill, CLT production and energy centre with pellet plant.
Commissioning of a third joinery line and the AQUA PROTECT line at the Eberhardzell plant.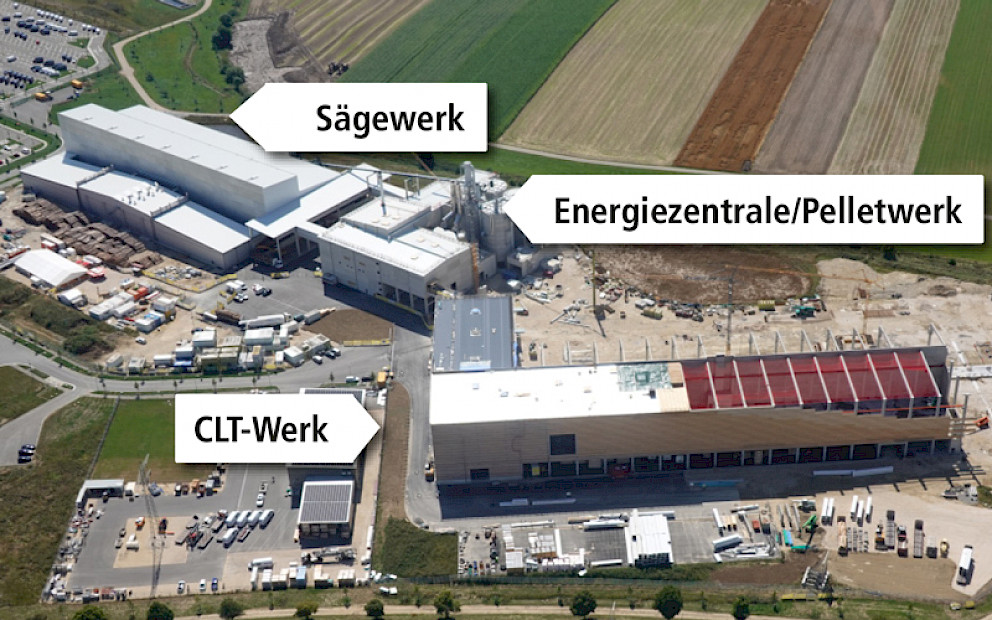 Commissioning of the new sawmill in Meßkirch with energy centre and pellet plant
Start of construction of the CLT plant for large-format boards at the new location