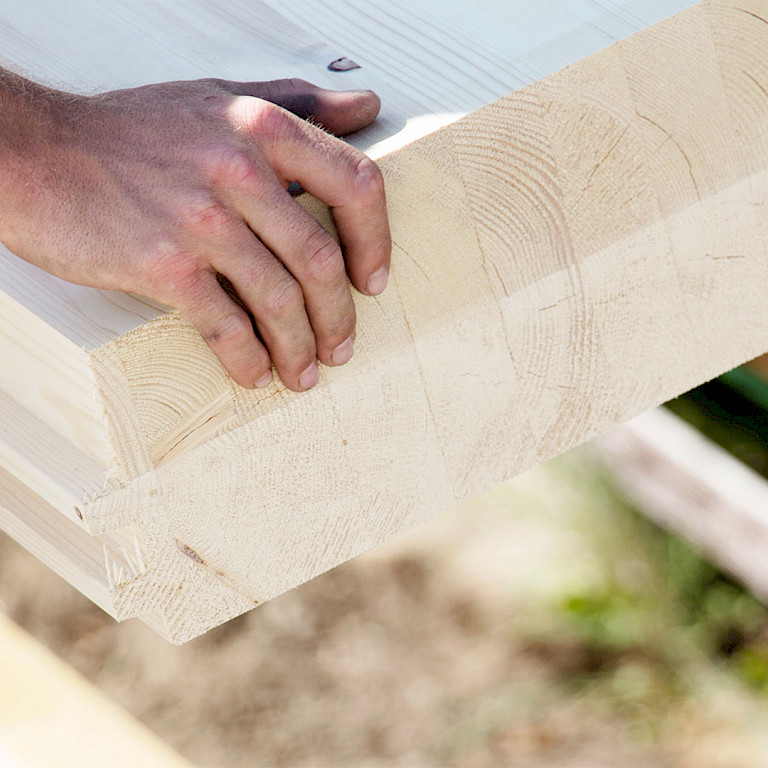 Sustainable building
Wood is eco & logical
Our timber is sustainable and ecological. Because under ideal conditions, all it takes for this building material to develop is a little space, sun, rain - and time. As it grows, a tree also stores carbon from the air and is like a small climate fire brigade. Anyone who builds with wood and who pays attention to regional, environmentally friendly processing of the building material is doing something good for themselves and for nature. To this end, products from best wood SCHNEIDER are even certified according to natureplus as well as PEFC. natureplus is an effective sustainability label, as it takes social as well as ecological criteria into account. PEFC is the world's largest independent organisation for ensuring and improving sustainable forest management in compliance with ecological, social and economic standards.
Timber already offers many advantages in the construction phase: It can be processed precisely and quickly, often requires less space than other building constructions and, as a renewable raw material, effortlessly fulfils all environmental requirements. Due to the high variety of species, the right type of timber with the corresponding material properties can always be used for the specific purpose. The life span of timber structures is in no way inferior to other building materials - and should a structure one day have to give way, the timber it contains can be returned to the raw material cycle.
Thus, wood is the ideal material if a building is to be sustainably oriented. For in addition to the construction and maintenance costs, it is necessary to make an overall ecological assessment over the entire life span of the building project. Wood scores points here over the entire life cycle - from the extraction of raw materials to the reduction of the total energy demand to the life span as well as the possible subsequent use.
Vom Baumstamm zur Holzfaserdämmung bei best wood SCHNEIDER
References
Show house and sample