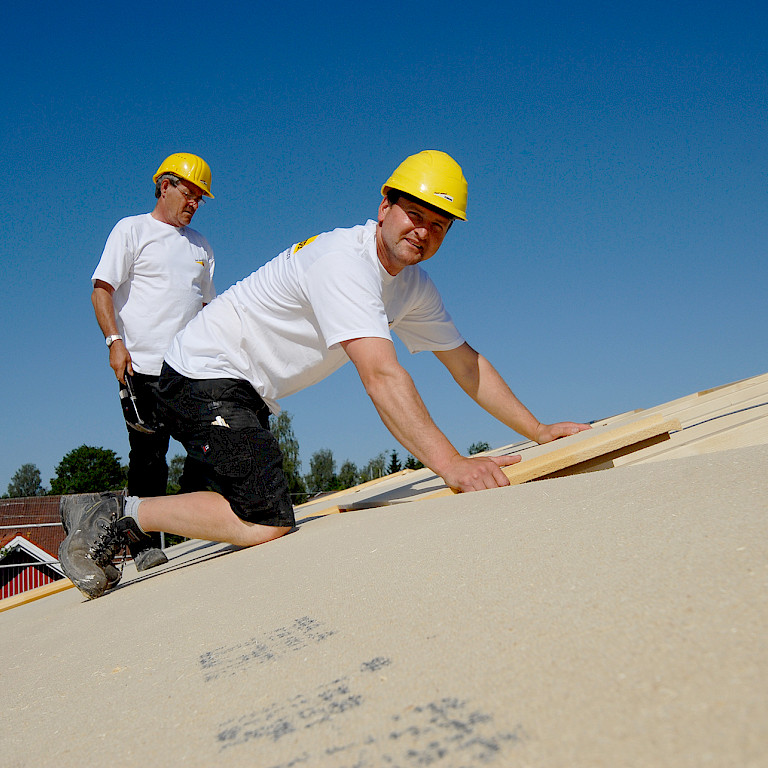 Renovating
Energetic renovation with wood fibre insulation
An old building has a lot to tell. Above all, however, it has a very special charm that should not be lost through modernisation. A real challenge when the jewel is to be brought up to the latest energy standards.
Insulation materials made of wood fibres offer the best insulation values, very good fire protection properties and flexible application possibilities. Whether as on-roof or inter-rafter insulation or blown-in insulation: wood fibre insulation materials are real all-rounders in the renovation of old buildings. They keep the room temperature constant in summer and winter and also have moisture-regulating properties, which prevents mould in the energy-related renovation of old buildings. In addition, the CO²-friendly natural insulation material from sustainable forestry is very robust and promises a long service life.
Products
You will find the right products with us!
This is how best wood SCHNEIDER ensures a feel-good climate.
From the tree trunk to wood fibre insulation