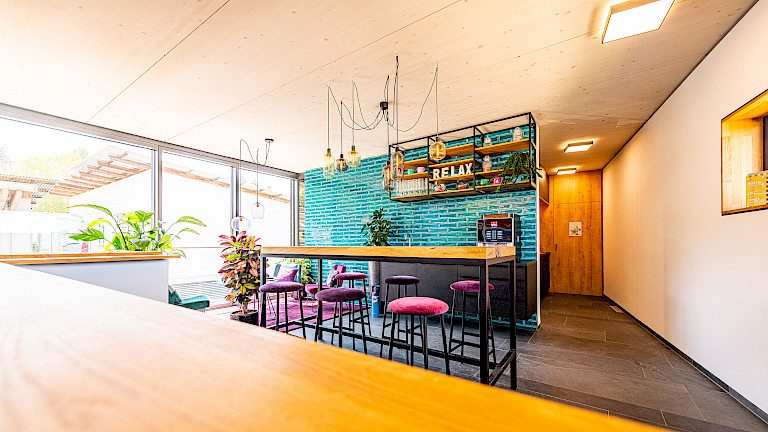 Noble design ceiling for a great ambience
Wood and tiles in great combination
Joachim Ehret is a man for details. For the showrooms and offices of tiler Röhlich in Wendelstein near Nuremberg, he led the works planning and implementation for the timber construction.
Shadow joints, glass partitions, window fronts without additional supports - that's just his thing. The different colours and surfaces of the tiles could be perfectly combined with the rough-sawn wooden ceiling.
At the same time, the soft white ceiling provides the necessary bright accents for the rooms. Thanks to the integrated UV protection, the ceiling retains its light colour.
90530 Wendelstein, Germany
Industrial and commercial buildings, Office and administration buildings
Planning and implementation
Conceptual design and implementation are often two different pairs of boots. With best wood GLUELAM - CEILING, however, my plan worked out completely.
Impressions from Wendelstein
Directly to the products used