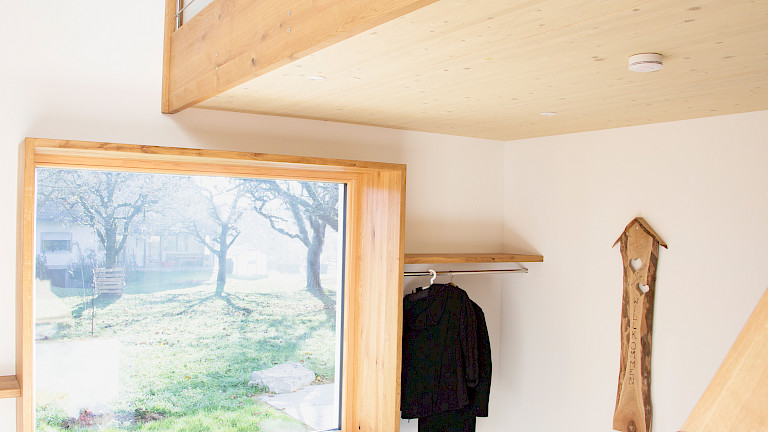 Naturally ecologically refined
Ecological timber frame construction with refined ceiling elements
Designed with natural flair
The carpentry firm Lothar Heine has built a single-family house in Achberg in the Allgäu region of Germany with the first sand-colored best wood CLT - CEILING. The result is impressive. An ecological construction method with a natural flair was important to the builders.
The decision for the visible wooden ceiling colored in "sand", sanded, was made quickly. The sandy color forms a soft, warm contrast to the white walls and the wooden decorative elements on the windows. The mineral paint is applied to the ceilings at the factory and scores with integrated UV protection. In addition, the paint, like the wood underneath, is diffusion-open, i.e. vapour-permeable. Thus, the ceiling provides a natural living climate.
The building was also insulated with wood. The best wood WALL 180 was installed on the walls as a plaster base board. On the roof, best wood TOP 140 provides excellent heat insulation in summer and protection against the cold in winter.
Planning and implementation
Directly to the products used